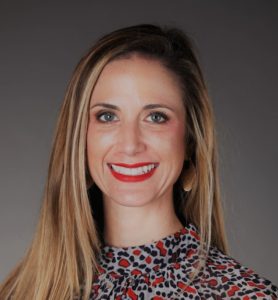 View Bio
Nathalie Weister is a Human Resources Director and professional coach with more than 10 years of experience developing high-performing talent and teams. During her six-year tenure with Fox Networks Group, Nathalie led the HR function in Argentina and Mexico, two of the company's largest growth markets, and managed strategic projects influencing employee engagement and corporate climate across the Latin America region. Nathalie is a certified Global Professional of Human Resources (GPHR) and she holds a Bachelor's degree in Business Administration from Emory University's Goizueta Business School. She is passionate about helping others live their healthiest, most fulfilled lives and believes in the power of equitable education and awareness in order to make a sustainable impact. While her roots are in Denver, Colorado, Nathalie has lived in Mexico, Argentina, and Spain. She currently resides in Miami, Florida and enjoys traveling, exercising and exploring the city's diverse culture and flavors.
View Bio
Dr. Edward Abraham has served in leadership positions in academic medical centers across the U.S. Most recently he was Executive Vice President for Health Affairs and CEO of the University of Miami Health System. Dr. Abraham was Dean of the University of Miami Miller School of Medicine as well as Dean of the Wake Forest School of Medicine. He also served as Chair of the Department of Medicine at the University of Alabama at Birmingham, and previously was Vice Chair of the Department of Medicine and Head of the Division of Pulmonary Sciences and Critical Care Medicine at the University of Colorado Health Sciences Center. He has received numerous honors, including the Recognition Award for Scientific Accomplishments from the American Thoracic Society. He has been Associate Editor and Section Editor for the Journal of Immunology, serves on the editorial boards of 13 other journals, and is the editor emeritus of the American Journal of Respiratory and Critical Care Medicine. He has published more than 400 original research articles, reviews, editorials and book chapters, and has edited 9 books. He received both his undergraduate and medical degrees at Stanford University and trained in internal and critical care medicine at the University of California, Los Angeles (UCLA). He was a Fulbright Postdoctoral Fellow in the Laboratory of Immunobiology at the Pasteur Institute in Paris. His passions are improving community health and addressing issues related to access to health care.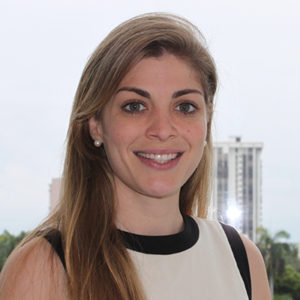 Anamarie Melo, MPH, CPH
UHP Co-Founder, UHS representative, Member, UHP Board of Directors anamarie@urbanhp.org
View Bio
Anamarie Melo is the co-founder of Urban Health and was CEO of UHP from 2011-2018. She holds a Masters in Public Health with a concentration in epidemiology and a certificate in international health. She is also Certified in Public Health by the National Board of Public Health Examiners. Anamarie has worked in the field for more than 15 years and has served her community in senior leadership positions while actively securing more than 40 million dollars in funding for South Florida public health initiatives. Her primary focus is in identifying and addressing the root causes of health and social disparities. She achieves this aim through establishing a shared vision with community stakeholders, then assisting with the co-development and implementation of policy, systems, and built and social environmental changes. Prior to establishing Urban Health, Anamarie focused on international public health monitoring and evaluation, HIV/AIDS outreach and research, pedestrian and bicycle safety projects and research, unconventional public engagement, and sports and emergency medicine. Anamarie is currently an active member of UHP' Board of Directors, Live Healthy Little Havana Board of Directors, Founding Member of the Miami-Dade Age-Friendly Initiative, WalkSafe Ambassador, Miami DDA Homeless Taskforce Committee member, AmericaWalks Walking College Mentor, and President of the MidBeach Neighborhood Association.  Anamarie is also co-owner and founder of Urban Health Solutions the parent company of Urban Health Partnerships.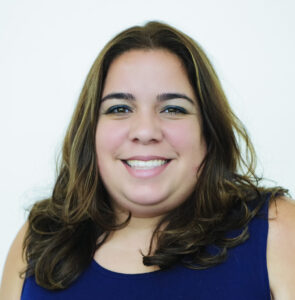 Lizette Calvo, MPH, CHES, EdD
View Bio
Dr. Calvo has a Doctor of Education in Curriculum and Instruction with a Specialization in Learning Technologies from Florida International University. She also holds a Masters in Public Health from Florida International University and a Bachelors of Arts in Neuroscience from Smith College. Dr. Calvo has 10 years of experience in instructional design, Adult Education, and public health. Her passions are with online education, adult education, curriculum design and public health.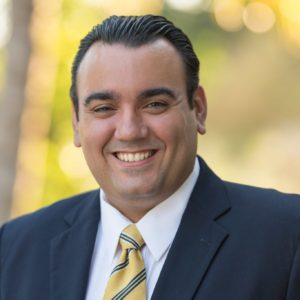 View Bio
Alfonso "Alfie" Leon is an attorney who received his J.D. and B.A. in Sociology/Anthropology from FIU. His understanding of policy, advocacy, and litigation allow for Mr. Leon to represent communities and residents in a unique way.  He currently works at the Wolfson Law Firm and lives in Little Havana with his wife Katie.