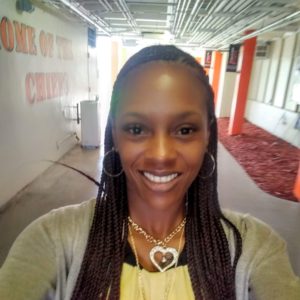 Michelle Booth
Bike/Walk Community Liaison for Live Healthy Miami Gardens
View Bio
Michelle Booth joined UHP as the Bike/Walk Community Liaison in October of 2019. She is currently working on her master's degree in School Counseling at St Thomas University. Michelle has an undergraduate degree in Criminal Justice with Homeland Security. Michelle was born and raised in the city of Carol City located in Miami Gardens. She hopes to maximize collaboration among all local families and schools to improve the quality of life of the families in the area. Prior to joining UHP, Michelle has worked at an Elementary School and Middle school in the hopes to bring a change with her outgoing spirit and her love for the community and the kids. She is passionate in helping and empowering the community through advocacy and developing strategies that improve health and social outcomes.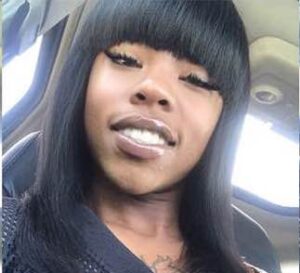 Maritza Vereen
Bike/Walk Community Liaison for Live Healthy Miami Gardens
View Bio
Maritza Vereen has spent her time on this project focused on the need to ensure that Miami Gardens children know how to navigate public spaces in a safe and appropriate way. As a mother, she sees the importance of ensuring that Miami Gardens and other cities have a built environment conducive to the needs of children of all ages and parents as they get to and from school.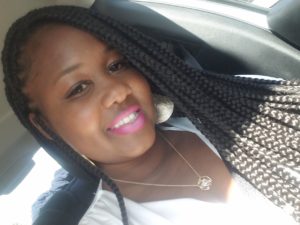 Ebony Harris
Bike/Walk Community Liaison
View Bio
Ebony Harris has spent her adult life nurturing children through self-created programs which emphasize educational growth, daily living skills, and positive self affirmations. As a City of Miami Gardens resident, her main objective as a Community Liaison is to continue to advocate for safe and conducive environments for Miami-Dade County students.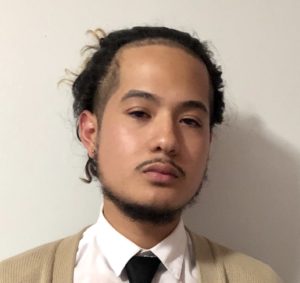 Adonis Romero
Activate Overtown Community Liaison
View Bio
Adonis is currently an engineering student, studying at Miami-Dade College. He has over four years of experience in community organizing and working with various organizations in South Florida and across the State, such as PowerU Center For Social Change, FL Student Power, Dream Defenders, The HOMY Collective, and others across the country. As a resident of Overtown, he is passionate about participating in programs to help make his community a better place to live, as well as providing opportunities for those who reside there, with a focus on the youth. His background has provided him a great understanding of community engagement, which goes hand-in-hand being a Community Liaison.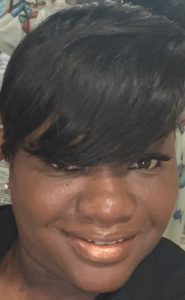 Tranell Harris
Activate Overtown Community Liaison
View Bio
Tranell Harris was born and raised in Miami, FL. She has four children, three boys and one girl. She previously worked in the Transportation Department of the Miami Dade County School Board for 16 years. Currently, Tranell works for a non-profit organization called Suited for Success. Tranell is passionate in helping individuals overcome tragic obstacles.  As an Activate Overtown Community Liaison, Tranell hopes to work with organizations that seek to give back.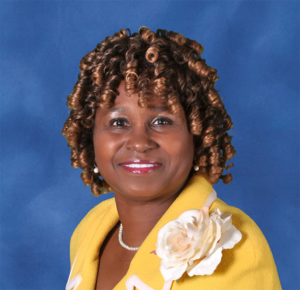 Cecilia Stewart
Activate Overtown Community Liaison
View Bio
Cecilia Stewart, a native Miamian, and proud Overtown resident, is an Activate Overtown Community Liaison. Ms. Stewart is a graduate of Howard University in Washington, DC, where she earned the Bachelor of Science, and Master of Science Degrees. Ms. Stewart is actively serving as a Community Advocate, Organizer and Spokesperson of the Overtown Neighbors for Environmental Health and Safety, and member of the City of Miami Community Advisory Board. She held the position of Chair of the Overtown Advisory Board and the Historic Hampton House Community Trust, Inc., Board of Trustees. Ms. Stewart is devoting time to preserving and celebrating Miami's history as Chair of the Miami-Dade County Historic Preservation Board and member of the Lemon City Cemetery Community Corporation. She serves as the City of Miami Police Department's Liaison for the Neighborhood Crime Watch Team and Citizens on Patrol in the Overtown community.