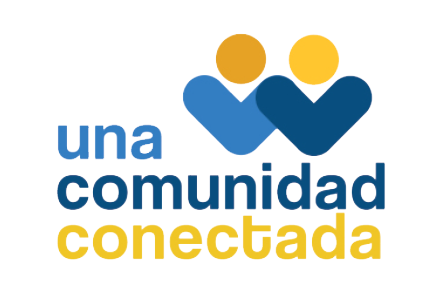 About Una Comunidad Conectada
The purpose of Una Comunidad Conectada is to create a systems change in how Live Healthy Little Havana engages residents through a Community Liaison (CL) Framework. This project will build on the successes of the Live Healthy Little Havana initiative thus far and expand on the relationships already established with residents and stakeholders to develop more sustained and meaningful engagement. Community Liaisons will be receiving ongoing training around health, leadership, and advocacy so that they are not only strong ambassadors for the initiative, but also gain the skills and experience to be long-term advocates for health and change beyond this project.
Live Healthy Little Havana is a collective impact initiative focused on promoting a healthier Little Havana supported by the Health Foundation of South Florida (HFSF) and coordinated by the City of Miami. The goal is to strengthen community capacity to collaboratively plan and collectively carry out strategies to improve health. UHP co-chairs the Physical Activity Health Impact Team and also sits on the Board of Directors for the Initiative.
Learn more about Live Healthy Little Havana at https://www.livehealthylittlehavana.com/.
Key outcomes of this project include the following:
-Little Havana community members will receive training and professional development to become leaders for change in the Little Havana neighborhood.
-Implementation of a systems change that would improve the way that LHLH engages the community and implements projects.
-Completion of a community liaison group project that is aligned with LHLH goals and supports implementation of the community action plans.
Meet the Live Healthy Little Havana Community Liaisons!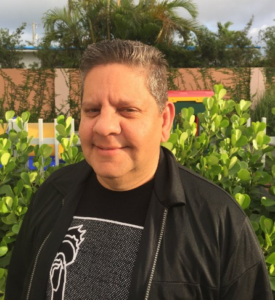 Meet Juan Gutiérrez!
Juan has a background in business administration and marketing from Venezuela. As a resident of Little Havana, he is passionate about participating in programs to help make Little Havana a better place to live, as well as providing opportunities to low income communities.
¡Conozca a Juan Gutiérrez!
Juan tiene experiencia en administración de empresas y mercadeo desde Venezuela. Como residente de La Pequeña Habana, a el le apasiona participar en programas para ayudar a que La Pequeña Habana sea un mejor lugar para vivir. Juan tambien está interesado en brindar oportunidades a comunidades de bajos ingresos.
---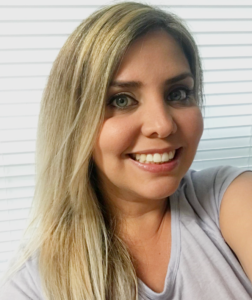 Meet Daniela Flores!
Daniela's main objective is to make her environment a better place and that is why she is actively involved with the needs of Little Havana residents. She is an artist and faithfully believes in the transformation of the community through art and culture, which is why her commitment and work starts from the ground up- to achieve the desires of well-being.
¡Conozca a Daniela Flores! 
Daniela tiene como objetivo principal hacer de su entorno un lugar mejor y por eso se involucra activamente con las necesidades de los habitantes de la Pequeña Habana. Ella es artista y cree fielmente en la transformación de la comunidad mediante el arte y la cultura, es por ello que su compromiso y trabajo empieza desde las bases para lograr que ese deseado bienestar sea perdurable.
---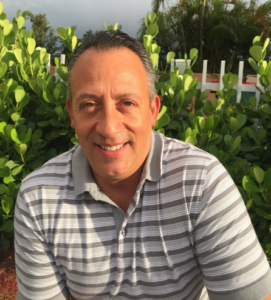 Meet Alejandro Diaz!
Alejandro is passionate in contributing towards the health and wellness of the community. His mission involves highlighting Little Havana's historical diversity, all the while building interpersonal connections that help maintain the physical and mental wellbeing of both residents and visitors of Little Havana.
¡Conozca a Alejandro Diaz!
A Alejandro le apasiona contribuir a la salud y el bienestar de la comunidad. La misión de Alejandro consiste en resaltar la diversidad histórica de La Pequeña Habana y, al mismo tiempo, formar conexiones interpersonales que ayuden a mantener el bienestar físico y mental de los residentes y visitantes de La Pequeña Habana.
About the Funders
Health Foundation of South Florida, a nonprofit organization, improves health through community investments for health promotion and preventive services. With leadership and effective partnerships on a national, state and local level, the Foundation advances the ability of residents in Broward, Miami-Dade and Monroe Counties to lead healthier lives. Since it's founding in 1993, the Foundation has worked with more than 400 organizations and awarded over $120 million. For more information, please call 305.374.7200 or visit www.hfsf.org.
Project Contact
To partner with Una Comunidad Conectada or for more information about the initiative, please contact Elsa Vazquez at Elsa@urbanhs.com.